As businesses move online to expand their reach, the need to bolster cyber security remains a priority to ward off hackers. Against the backdrop of technological change thrives the hacking industry, which perpetuates online scams through phishing, identity theft, and malware attacks, among others.
Again, what we've learned from malware and ransom attacks such as WannaCry and Petya is that you may not be able to protect your business against online scams except by implementing professional anti-viruses and teaching employees to recognize online scams.
The truth is almost everyone is vulnerable to online scams that succeed in stealing millions of dollars each year. However, you can protect your business and save your company from scammers. All it takes is a little education. And employees should understand how to recognize online scams to outsmart fraud and theft.
Is your business a victim of online scams? Are you wondering how teaching employees to recognize online scams could save your company? Don't worry – we've got you covered.
Turn to the experts here at AST Cyber if you need help getting your employees well-versed in what these types of cyber attacks can and do look like. We'll help get your workforce ready, just in case.
What Are Online Scams?
Most people are familiar with the term "online scam." But what, exactly, does that mean?
An online scam is a fraudulent scheme perpetrated through electronic communications, such as the internet or email. Scammers use a variety of tactics to steal your money or personal information. For example, they might create a fake website or send you a phishing email.
If you're unfamiliar with online scams, it can be easy to fall for them. All employees need to understand online scams and how to spot them.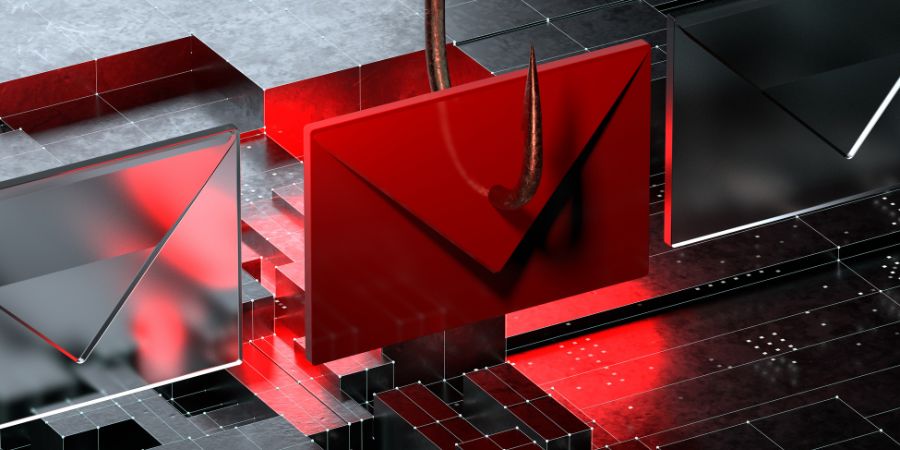 How Can Online Scams Impact Your Business?
While online scams target individuals for their hard-earned money, businesses are often targets too. And yet, the consequences can be just as disastrous.
Some of the most common ways that scammers target businesses include:
Phishing scams: Scammers attempt to steal company information by sending fraudulent emails or messages, such as passwords and credit card numbers.

Corporate identity theft: Scammers steal a particular brand and use it to create fake websites or emails to extract money from customers.

Malware attacks: Scammers use malware to infiltrate computer systems with viruses or spyware to steal information or hold business data hostage in exchange for ransom.
Clearly, it's in the best interests of any business to inform employees about online scams and how to spot them. Thus, teaching employees how to recognize online scams could save your company against criminals who are constantly evolving their tactics.
What to Teach Your Employees About Online Scams
There are a few things you should teach your employees about online scams. First is how to recognize online scams. Second, how to report a scam if they come across one, and third, to resist the temptation to click on links or open email attachments from senders they don't know.
Teach your employees to be vigilant and proactive regarding online scams. The more they know, the more likely they will spot a scam before creating damage. Essentially, teaching employees to recognize online scams could save your company—and your customers—from becoming the next victim.
Tips for Teaching Employees About Online Scams
Every business should teach employees to identify phishing emails, text messages, or other malicious activity. The good news is that there are a few tips you can use to help teach employees how to recognize online scams:
Be sure to give interactive examples of online scams using case studies. This allows employees to recognize scams with ease.

Give employees access to regularly updated security software, so they know the latest threats.

Have scheduled meetings and presentations to educate employees on the latest developments in cybersecurity and online safety.

Share real-life stories of people that have fallen prey to scammers  – this helps bring home the importance of being vigilant in spotting scams.

Set up anonymous reporting systems so employees can submit potential scams and receive a response from the management concerning the threat and take appropriate steps.

How to Recognize and Prevent Online Scam Attempts
Understanding online scams remain crucial to thwarting them. But what can you do to recognize and prevent online scam attempts? It all starts with teaching employees to be alert when online.
The first step is equipping everyone with the knowledge needed to recognize a scam. Employees should be aware of suspicious links, unusual payment requests, or imposters purporting to work for government agencies or popular brands as bait to solicit money. In addition, empower your staff with the tools and instructions to report unusual activities. This would give you the best chance of nipping any fraud.
Also, consider investing in cyber security technology that can detect and alert you in the event of suspicious activities, such as phishing emails or brute force attempts from hackers. While designed for real-time alerts, cyber security tools can protect you and your business from malicious activities. Educating employees to install and update cyber security technology will protect your business from online scams.
The Importance of Ongoing Training in Detecting Online Scams
Let's face it—online scams are becoming increasingly sophisticated, and you must ensure that everyone at your company is trained to recognize them. This means having ongoing training sessions and educating employees about the latest techniques used by scammers to identify them quickly and minimize any potential damage.
On top of that, you should encourage employees to report suspicious emails or activities, even if nothing seems wrong. Again, employees should be trained to understand that scammers create convincing emails and websites intending to steal information and money from people. Such a level of awareness among employees would help to identify red flags. Stay informed and help save your company from phishing and brute force.
Let AST Cyber Help Teach Your Employees to Keep Your Company Safe
The best way to protect your business from hackers is to train employees to recognize and thwart online scams. While it is proper to implement a technology to ward off malicious bots and imposters, employees' ability to identify online scams can make all the difference. To find out more, contact AST Cyber today – we can help!