With the rise of digital media and social networks, marketers have more ways than ever to reach their audience. Whether you're looking to build brand awareness, drive website traffic, or just stay in touch with current customers, there are plenty of tools out there to help you achieve your marketing goals. But what if there was a medium where you could have a one-on-one conversation with your customers? A place where you could ask them any question and receive an honest answer? A space that allowed your brand to stand out from the rest? Sounds like magic, doesn't it? Well, it is! Thanks to podcasting.
From Serial to Freakonomics, podcasts are one of the fastest growing forms of digital media. The industry is expected to grow by another 30% in the next few years. And for good reason – as a marketing strategy, podcasts can be extremely effective when used correctly.
Podcasts are booming right now. Two out of every five Americans listen to podcasts at least monthly, which has doubled since 2013. This means that more people than ever are listening to audio content produced by individuals or companies. So, why should your business use one of the most effective methods of getting your name out there? Let's look at the power a podcast really has to see the answers.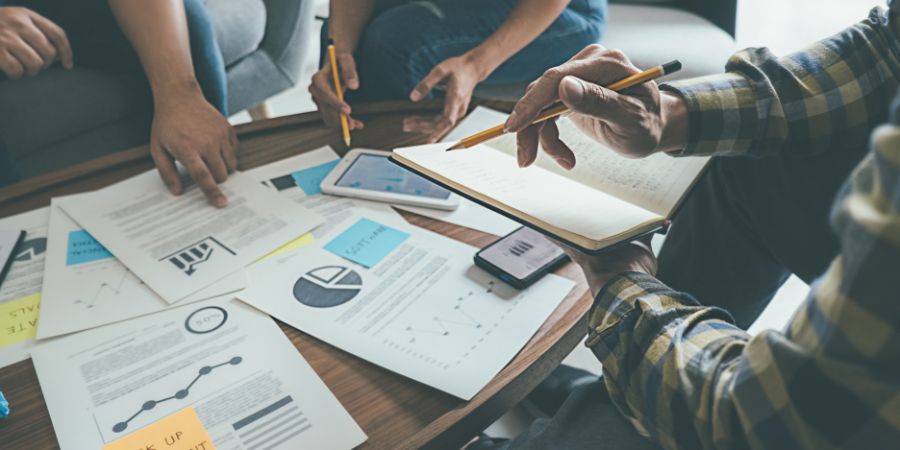 First of All, What is a Podcast?
A podcast is a series of audio or video files that you publish and distribute online. They're similar to radio shows, but you, rather than a radio station, are the host. People can listen to podcasts on their computers, smartphones, or other mobile devices. The most popular podcasts are downloaded over a billion times a month. The most famous examples include the TED Talks, or the Freakonomics podcast, which has over 40 million downloads.
Podcasts can be audio-only or have a combination of audio and visual elements, such as images and animations. If you want to create a podcast, many companies can help you for a reasonable fee. Plus, you can pick the topic and even help create the questions that will be asked during the podcast. That ensures your audiences hears the point of view you want them to hear, straight from your mouth.
The Importance of Audio in Digital Marketing
We've already seen how social media and websites are used to share information. However, as we've already discussed, audio can also be a part of this mix. There are many advantages to adding audio to your marketing strategy. Everything when it comes to marketing is about engagement and the user experience. What better way to engage anyone that comes to your website than to let them see or at least listen to you talking about your business?
Give your audience something to learn each time they come back. Let them hear who you are, why your business was founded, and where you plan to go. Explain what sets you apart. Then, let them learn more about the services and products you offer at their own pace. Hearing those things straight from you gives them valuable insight, and it can keep them engaged with your website longer than reading web copy likely would.
Why Are Podcasts Good for Business?
As we've seen, there are plenty of reasons why audio is a good addition to your website or social media accounts. But how exactly can it benefit your business? People have become more and more time-poor. With ever-increasing workloads and responsibilities, consumers don't have the time to read through long articles anymore.
However, podcasts make an ideal alternative for those who don't have the time to read. Audio is also a great way to reach a much broader audience. Social media and websites are great, but they're limited to those who are online. Podcasts, on the other hand, can be downloaded and listened to whenever and wherever the listener would like.
Why Aren't More Companies Using Podcasts?
Despite all the benefits that they offer, podcasting is still a relatively new form of marketing. As a result, not many businesses use it as part of their marketing strategy. There is a common misconception that creating a podcast is a complex and time-consuming task. While the production process is long, the actual creation of a podcast is quite straightforward.
All it requires is a good idea and the right software. Another reason that some companies shy away from podcasting is the fear that they aren't qualified to host one. Today, you do not need a specific set of qualifications to do anything online, including podcasting. If you do not want to attempt to podcast on your own, seek out a partner who does this regularly and let them be your guide. They can keep your topic focused, guide your questions in a natural way, plus they can keep you feeling at ease during the entire process.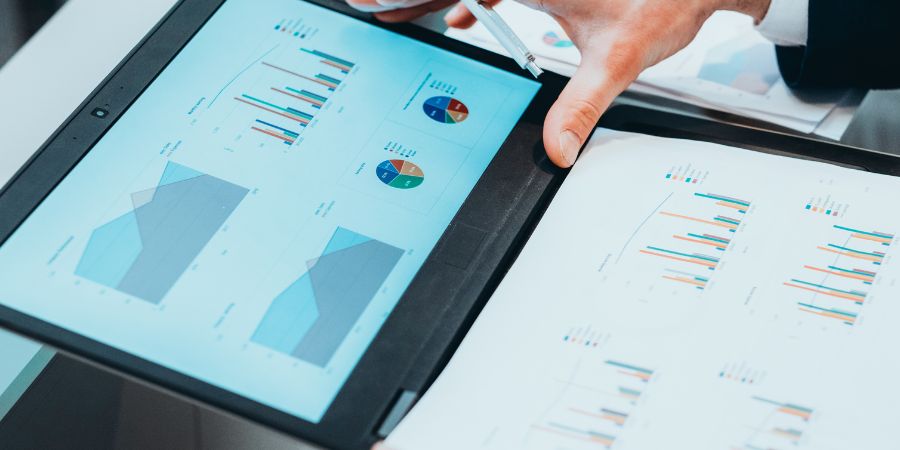 3 Ways to Use Podcasts for Business Marketing
Now that we know what podcasts are and how they can be used for marketing, let's take a look at how you can use them for your business. Podcasts can be helpful for beginners, experts, and everyone in between. If you're unsure where to start, here are 3 ways to use podcasts for your business marketing:
Create an Info-Product – One of the most effective ways to use podcasts is to create an info-product around them. This is an audio file that is focused on a specific topic.
Create a Branding or Educational Show – Podcasts are also a great way to build brand awareness, or to educate potential customers about your product or service.
Use Podcasts as a Channel for Customer Service – You can use podcasts as a way to communicate with your customers. This can be a cost-effective channel for customer service and will help you to build a stronger relationship with your customers.
When it Comes to Podcasts for Business, AST Cybersecurity is the Partner You Need
Podcasting is one of the most effective forms of digital marketing, and audio is a great addition to any website or social media account. Podcasts are helpful for anyone seeking information to learn about a brand, service, or product. That makes them ideal for a variety of marketing purposes. They're a great way to build brand awareness, to educate potential customers, and to create an info-product.
To learn more about podcasts for business, contact AST Cybersecurity today. You can also schedule your first podcast right away!